Hi, I'm Tess Imobersteg.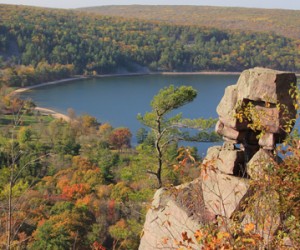 When I think about where I started, where I've been and where I am, the image of a gypsy minstrel comes to mind.
I grew up in Northern Wisconsin, a gorgeous state with beautiful forests, lakes, and rolling hills, warm in summer, cold in winter, where watching the seasons play throughout the year is an unending source of interest.   Water was everywhere where I spent my childhood and I didn't know anyone who didn't swim, ski, fish, canoe, boat or kayak until moving away to college.
I moved to Switzerland some years after that, and spent 10 years feeling like Heidi in the mountains after being a flatlander my whole life up to that point, married a great guy who is the light of my life, raised a couple of absolutely great kids who are my heart and soul.  I've been back in Wisconsin for some years now and the kids are off on their own as well.   My interests have been many and varied and I have or have had diplomas or certifications in Swimming instruction, CPR, First Aid, Art Education, Theater Education, German, Spinning and Weaving, Computer Programming, Website Development, Machine Embroidery, and Certified Zentangle Teacher .  I know I missed a few in there somewhere, but dang! I have been out in the world awhile.  I enjoy creating all manner of art objects, particularly having to do with fibers, photography, Zentangle and color and I very much enjoy teaching what I've learned and discovered and I have a lot of stories.
I have a Youtube channel if you are interested. Presently I have a couple of Zentangle Time Compressed videos there.
Basic Tangling
Tangling With Aquafleur
If you would like to contact me please message me via my Facebook page or find my email address there.